SOCIAL MEDIA & DIGITAL HUNTS
Challenge the grid with our latest Digital and Hand Held Hunts Team Building Program.
Your Teams will have to plan, strategize and have the fastest fingers forward in these fantastically engaging digital hunts team building activities which can be tailored around any location. (conventional hunts available too!!) So…what are you waiting for??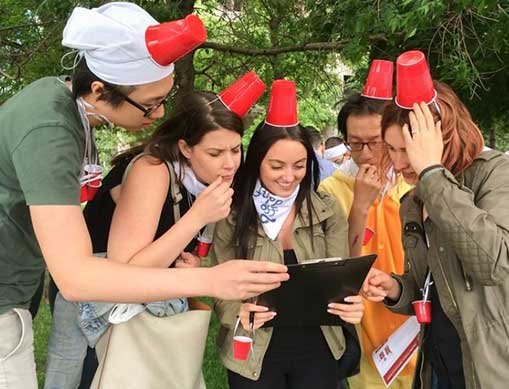 THE 'WIRELESS' GOOSE CHASE
Experience the Mobile Version of the Amazing Race!! Go against the Clock in a Race against Time!
Choose your Challenges wisely & Keep Track of your Points on the app.
Team up against other teams in a Healthy Competition and Immerse yourself in an amazing Social Experience!!
Group Size: 20 – 600
Intensity Level: Medium
Learning Focus: Use of Digital App, Fun & Interactive and Team Bonding.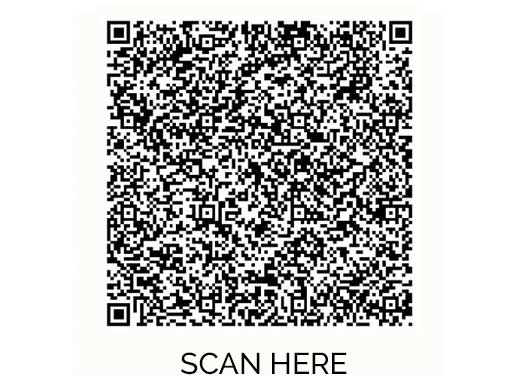 THE 'QR CODE' RUNNING MAN
Group Size: 20 – 600
Intensity Level: Medium
Learning Focus: Use of Digital App, Fun & Interactive and Team Bonding.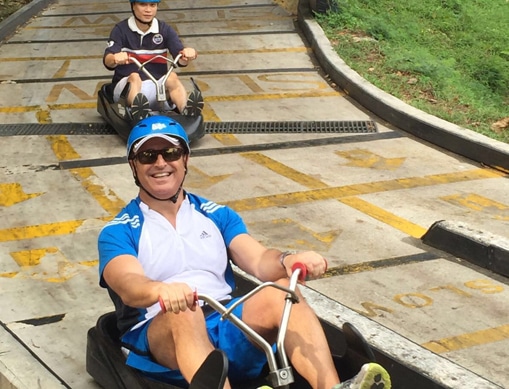 THE AMAZING HUNT – SEA, LAND AND AIR
Sea
Teams will have to attempt the 'Fill Me Up' Challenge using Sea Water to retrieve the Questions and Map. This will also determine which team will start the hunt first.
Land
Each team will now proceed on foot to the pit-stops identified on the Map. Teams will have to locate and identify 4 locations.
Air
The Air challenge will require all team members to solve a puzzle or challenge to "earn" their tickets to ride the "Sky Chair" and "Luge" down a hill-slope. As the Amazing Hunt proceeds, there will be other challenges at specific pit-stops for teams to attempt and "bonus" points to be awarded.
Group Size: 8 – 600
Intensity Level: Low
Learning Focus: Improve Communications, Time Management, Teamwork, Compliance, Creativity and Innovation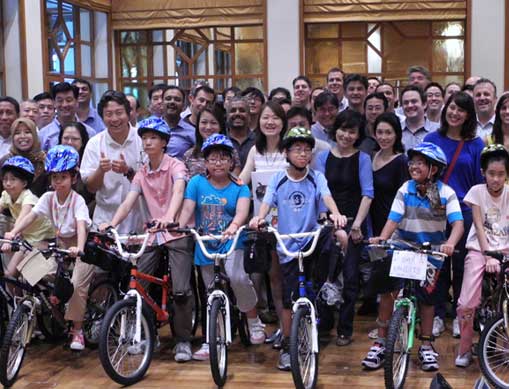 PLAY IT FORWARD CSR
Give back and gain! You may have heard of "pay it forward" – an expression describing a selfless good deed. But Play It Forward takes it to the next level as a completely unique philanthropic team building activity that will have your teams working together for the benefit of others in your local community.
The concept is really simple – complete as many random acts of kindness as possible within a set time frame to earn points. Using a small cash allowance, teams will need to work together in order to complete the challenges. They'll submit evidence in the form of photos and videos, right on their smartphone.
Challenges are fun, heart warming and creative. They all focus on simple random acts of kindness that will literally amaze strangers and restore their faith in humanity. It's no walk in the park though – your teams will need to use their time and money wisely, work together strategically and demonstrate their ability to think outside the box.
Group Size: 20 – 200
Intensity Level: Medium
Learning Focus: Corporate Social Responsibility, give back to Society & the Environment, Fun & Interactive and TeamBonding.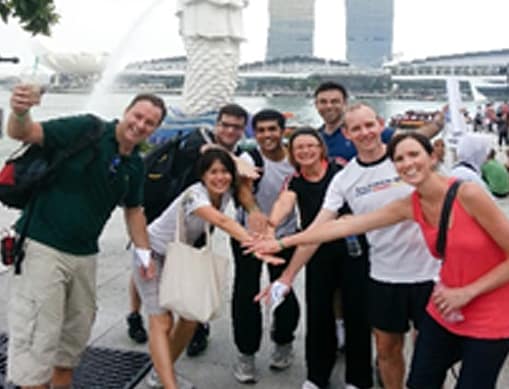 THE AMAZING HERITAGE AND FOOD 'OLD SCHOOL' PAPER HUNT
Each team will have to locate & identify ( 5 ) historical / heritage sites shown on a given map. Team members must remain in their respective groups at all time as any separation of members will result in a penalty / demerit points for that team. ( this could be a time penalty or deduction of funds )
Teams will be provided with limited funds to travel to these sites on public transportation throughout the race. ( hitching a ride is always encouraged as teams with surplus funds will also receive 'bonus' points at the finish point )
All teams will be expected to attempt "challenges" at these sites for additional 'bonus' points.
Group Size: 8 and above
Intensity Level: Low
Learning Focus: Focus on the Importance of Planning and Clear Communication. Great for overseas guests to explore the back streets of Singapore Heritage Sites.
We are always ready to assist our clients to source for activity venues, food & beverage, coach transfer or photography to make the event more memorable!