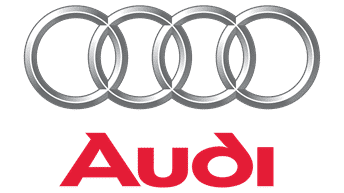 Audi
The program went well. Raj and his team did a great job. Raj is really good. He met up with my Boss and used the key words/messages given to him to motivate the team.  
Also keep the team in good spirit with loads of laughter and fun
---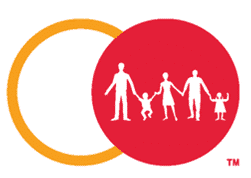 Chiropractic First
I can use one word to describe…WOW! This was the best run team building event I have ever been a part of. Raj, the event controller was great!. He made it fun, taught us all great lessons on Team Building, Unity, Coordination, Trust and Communication.
I will highly recommend Action Teams as they will bring your team to a higher level!!
---

Unilever
The event went well. The team enjoyed themselves and have a good break from their busy schedule. 
Good messages on communication, trust, leadership have also been shared during the session. Feedback we got – EXECELLENT! They all enjoyed it so I like to thank you, Colin, Raj and the rest for making the event successful. We will call you guys again if August event is confirm.
---

VISA
The program was fantastic, and Raj did an excellent job.  
I received very positive feedback from the team, who said, I was surprised at how good it was. They didn't expect it.
Could you pls pass my thanks to Raj – he's awesome.
Claudine, Thanks for your assistance on this as well.
I have passed your company details on to a few people in the team as they were asking, and I have highly recommend your group to HR to have your team involved in future events such as this.
---

NUS
Thank you for having us for the past two days at Marina Barrage and Resort World Sentosa. Just wanted to let you know what a great time we had with you guys. You folks were just fantastic and it was so nice of you to have taken care of our program and facilities.
We deeply appreciate your contribution to our retreat as facilitators. The retreat would not have succeeded if not for the concerted effort of you all who gave a lot of time and effort into the activity.
We will be continuing to hold the retreat in the coming years as an annual activity. Hope to work with you again in future retreat and other upcoming activities. Again, thank you.
The training programmes have been fun and are well planned to facilitate team bonding in which the staff in their own busy schedules may have found very little time to interact. Besides renewing of friendship via games, it also taught us not to over promise and under deliver in service. It addition, it taught us to maximise resources and cut wastages whenever possible
---
Prime Minister's Office
On behalf of National Population Secretariat, I would like to thank you for a retreat well done. Our director commented that it was one of the better retreats that she has attended, and that's saying alot! The general sentiment is that the games were enjoyable and relevant to our objectives, kudos to Raj and his team for their humour, enthusiasm and professionalism.
We wish Action Teams many more successful retreats to come.
---

ST Electronics (Info-Software Systems) Pte Ltd
A big thank you to you and your team for the great job done. It has been a very successful event despite the rain. And I must said that the survival kit came in time. 
It has been a real pleasure working with all of you. Raj and Colin have been highly commended by our staffs for their professionalism. Though some of the teams were split up but the way Colin and Raj conducted the "auction" was interesting. The food was another highlight. The staffs have enjoyed the food. Though the turnout was below as expected, but surprisingly, some of the food were wiped out. Some of the staffs mentioned that they liked the last event on sharing. It was exciting and some sabotaging going on which makes the event "entertaining". In overall, it was a successful event. Oh, I must also thank Colin for making our quiet and shy Spenser a popular figure in our business unit after the team building event.
Lastly, I would like to thank you for the very prompt reply on the emails which has made the event a possible one. It showed that you and your team have the experience in handling customers like us, knowing our expectations and our purpose. Without the commitment from you and your team, we may not be able to have our team building in within weeks or less than a month. A big thank you to you and your team.
---

DBS
It went very well. I had great feedback from everyone. They said it was fun, well organised and run. They enjoyed the go kart activity as well and I think it was a good choice for this group. Lucky we had the indoor area as it was quite warm outside. Raj brought great energy to the event and got everyone to have a great time.
---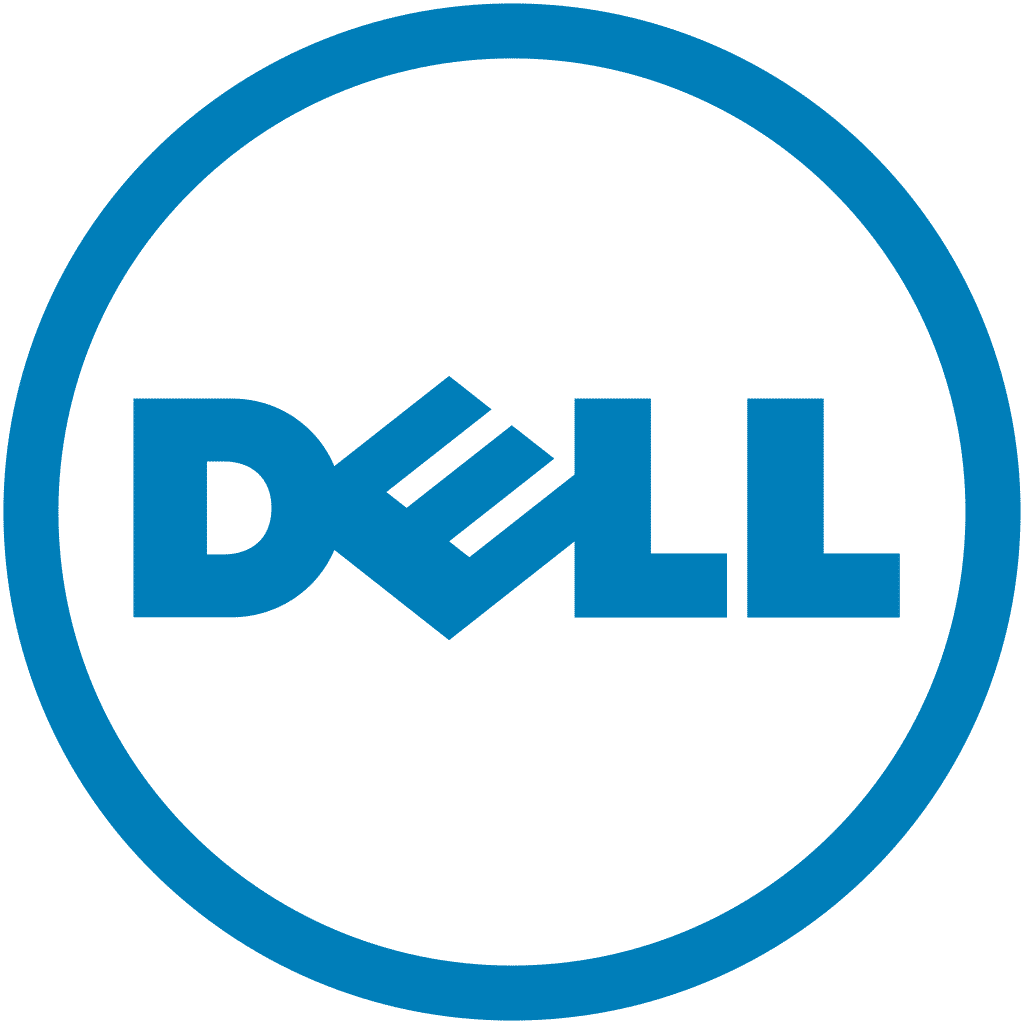 DELL
Thanks Raj and your team! It was a great team bonding session. 
The whole team was still raving about the activities during lunch. It taught us to see things from another perspective and understand that, there will be less hurdles if we just slow down to listen, understand and respect each other views. Communication is the key to all. Great job! 🙂
---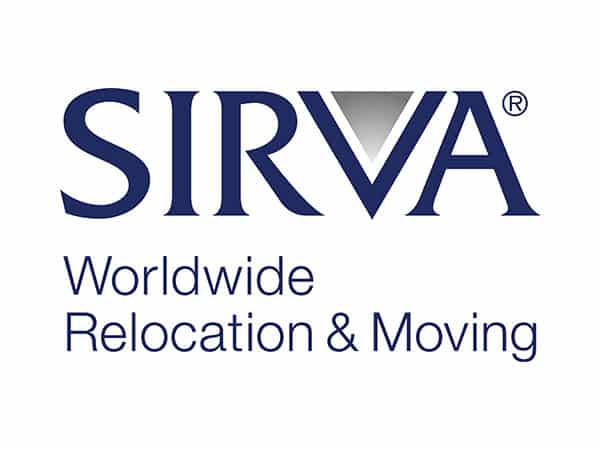 SIRVA ASIA
My colleagues were all very satisfied with the team building, this is the first time they have more opportunities to get to know each other better, learning more about the different personalities, finding out more about themselves as well. It helps in growing as a sales person as well as building rapport.  
Personally, I find that there is a good mix of actions and analytical activities and I've really enjoyed myself.
---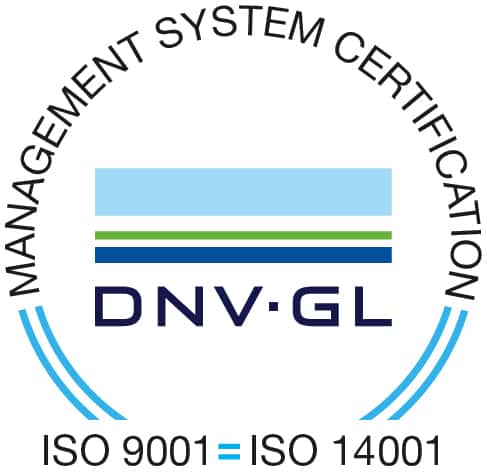 DNV
This is just to express our appreciation for the excellent job done by Raj (and the team with him) during the 2 days of event in DNV GL. 
Raj was very much professional and was able to very quickly connect with the team and convey the messages we aligned beforehand. The team kept engaged and interested in the activities and the way Raj conducted it contributed to keep a positive and friendly atmosphere. Please extend this feedback to Raj and his assistants.
---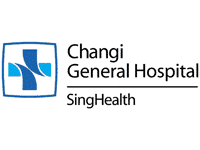 Changi General Hospital
On behalf of the CGH Operations and Transformation Division as well as the event organising committee, we'd like to extend our sincerest thanks to you and your team for your great facilitation on the day of the event.  
Our colleagues enjoyed themselves immensely and the retreat was a great success. This would not have been possible without your and your team's hard work and support.
---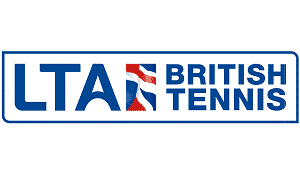 LTA
Thanks for checking in. Programme went well and we appreciate Raj's energy when he facilitated the teambuilding. It helped to raise the energy level and participants gave feedback that they enjoyed that segment. Sharing with you guys the feedback we got: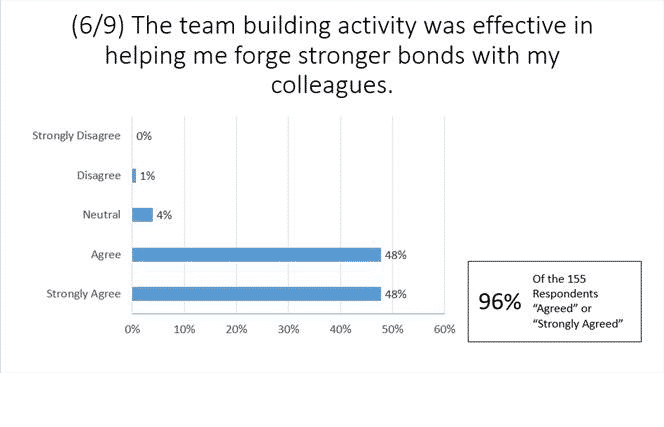 Also, the trial run we had was very helpful in giving us time to tweak the activities and also ensuring smoother delivery. Thanks for that.
---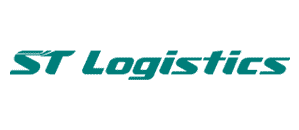 ST
On behalf of KIS management and colleagues, I would like to extend my heartfelt thanks to all the facilitators (especially Raj & Colin) and yourself from Action Teams.
Action team did a phenomenal job in hosting our first KIS team building event held last Friday. Everyone had so much fun from the beginning till the end, and I received numerous good & positive comments from the participants on almost everything (Activities, Locations, and especially the food).
And to you, for accommodating to our request and the knit tight collaboration between yourself and my team on all logistics requests prior to the event.
---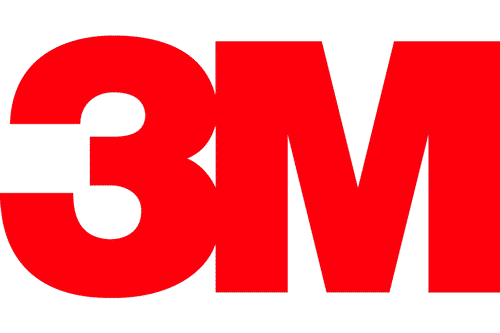 3M
1. Well organized 2. Good and motivating facilitator (Raj); with real world business situation linked to games played 3. Great Buffet Lunch
---

Schenker
We had received many positive feedback on the event. As the emcee, Raj really knows how to work our crowd, warming them up for the day's activities and controlling them when they get all too excited. He was also very accommodating to our last minute and sometimes peculiar requests.
Raj together with Collin led the facilitators very well too. They all knew what to do, were organized and handled changes well (e.g. we reduced the number of teams just before the race started).
Of course there were the expected complaints from the participants that the weather was too hot and the distance too far but I believe the fun would have very much made up for it all.
The box of chocolates was a pleasant surprise. Thank you for the sweet treat!
---

Hewlett Packard
Thanks for a wonderful event last Sat. The games were both challenging and exciting and we had lots of fun. Once again thanks for the effort and do convey our thanks to those guys helping out as well.
Most of their feedback was they enjoyed themselves very much. My big boss heard all their comments and felt it was a great pity that she was unable to join us. Many thanks for the wonderful day you and your team has arranged for us.
We look forward to many more cooperative opportunities.
---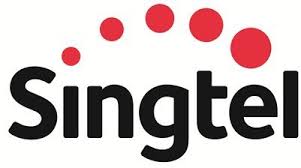 SingTel
Kudos to Colin, Raj and Claudine. We received glowing feedback from all round…many saying it was one of the best team bonding they have had. Thank you very much for your passion and excellence in making GEB Family Time a great success!
We received good feedback from the participants. The race car was particularly fun and I think it offered them a unique experience, which we hope they'd remember for a while ;). Great job to Colin and Raj for keeping everyone engaged! Thanks to your tireless efforts for coordinating with all the vendors for a successful event!
---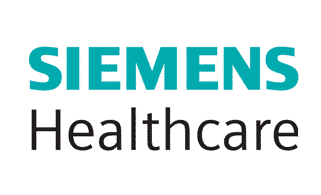 Siemens Healthcare
I want to say a big big "thank you" for the team event you organised for us. Everyone enjoyed it enormously and I was even surprised to even hear after the event that some of the staff actually wanted more activities – it seems that only you and I felt the heat on the day as we had cut out two activities due to the hot weather!! We have now recommended Action Team to be our preferred vendor and we shall see you again in our next corporate event! Thanks once again!
---

Credit Suisse
"Feedback I got so far are all positive. Generally good, majority of us seems enjoyed the games. Our main objective: to have some fun is achieved. Raj is a good instructor: provide clear instructions, can get the team's attention, friendly. I personally think the team enjoyed all the games very much, and I think the guy had bring out the atmosphere, I have no negative feedback."
"Please be informed that all of us including Mr. Philippe Theytaz really enjoyed the program for that day and the professionalism extended by Raj and his team. To Raj and Team : Well Done ! We will definitely not hesitate to recommend you and Action Teams to anyone who comes to us for ideas."
"I would like to sincerely thank you and your staff for the fantastic teambuilding activities that contributed to the success of our event. This has been the best event that we have had thus far. Our Management and Staff enjoyed themselves very much during the activities and were highly commendable of the management of it. Last but not least a standing ovation to all your staff for their hard work under the scorching sun. We are pleased to put on record Action Teams had delivered what was promised and we are extremely delighted with the success of this event and look forward to working with Action Teams again."
"Thank you very much for a wonderful job done (again) for Credit Suisse. All of us enjoyed ourselves. It was great execution and leadership by you. We look forward to working with you in the next offsite!"
---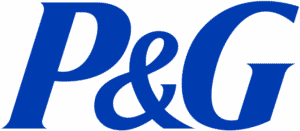 Procter & Gamble
"Just want to say thank you for your support on our last event. It was great; relaxing massage, nice people, nice ambience. See you again in the next event."
---

DHL
"Thanks for all your help. The team really enjoyed the team building exercise. Will certainly pass the word around regarding your organization."
---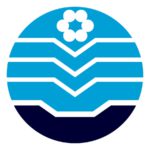 Asean Cableship
"Our staff had a great time with Raj yesterday and the general feedback given was that the activities were interesting and meaningful. Most importantly, I think Raj's active role as the facilitator also helped in engaging our staff to participate in the event. Overall, it was considered a success."
---

Attorney-General's Chambers, Singapore
"My whole division enjoyed the program and my boss is very pleased with the event, it's fun and interesting. Thanks so much. Would like to thank you and your team for organizing such an enjoyable event for my company. Thanks Raj and his team that came down and be with us, thanks so much."
---

Fairchild Semiconductor Pte Ltd
"The event went very smoothly, and all the people that spoke with me afterwards were almost effervescent with happiness. All in all, a very successful event. Please also convey my deepest thanks to Raj – his commanding presence was just what was required to bring our rowdiness into order. I would have absolutely no reservation about recommending your organisation again, for similar events."
---

Solution Providers
Thanks again to Raj for doing such a wonderful job. We will not hesitate to work with you in the future. Please also feel free to reach out to us as well if you have ideas on how we can work together in the future.
Faciliation was excellent- Raj knew our objectives and related the activities back to our job and industry. Raj was also able to pick up on who was senior, who was quiet and shy, and who he could mock and joke around with, etc. He was able to engage with our team at all levels. He is very humourous and witty and has the talent of creating a very inviting atmosphere for everyone. This was a common verbal feedback that we received from many people, including our boss- Mario, right after the event.
---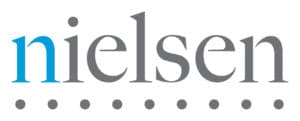 The Nielsen Group
I would like to express our satisfaction and appreciate for the great organizing and fun team building you and Raj (with teams) has put together for us.
All the associates from MSci Nielsen enjoy themselves and mention it is the best they have attended so far. Raj is very professional and we all enjoy his energetic and way of conducting the event. It does impress our big bosses from US.
Thank you and special Kudos to Raj.
---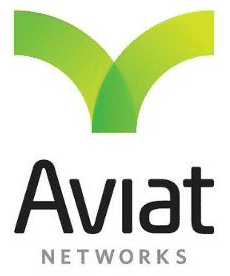 Aviat Networks (S) Pte Ltd
"The Program went extremely well and we have all around applause for Action Teams. As a matter of fact; our COO asked Colin if he want to cross-over to work for us. The transport was well arranged. All the activities were like a piece of well-oiled machinery running in perfect motion. We started on time and ended on time. No injuries. Water & snacks were great. Action Teams had everything thought out for a crowd of 23x for 20's to 60's age group with sound intensity without anyone fall flat on the ground. Action Teams support crew was helpful and polite. Team Photos given out on the spot was a great idea. CD of photos from beginning to end sent to me in a handwritten envelope was awesome. Team building objective achieved."
Thank You, Thank You and Thank You."
---

Lufthansa
"I placed my feedback right away –> it was GREAT.. Jai did a wonderful job. We had great fun. Be honest being the organizer I was not very much in favor of a team building but since Lufthansa Cargo liked it a lot, I gave it a try and now I am a fan ;-)"
---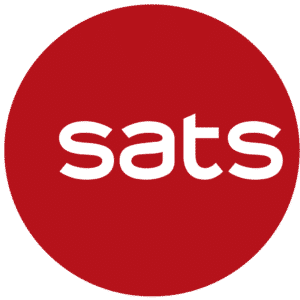 SATS
"Please allow us to extend our thanks to the team, especially Raj and Colin. It was a good team building session with all laughter, fun, happy faces and importantly active participation from everyone in the workshop, which has addressed our SATS Core Value."
---

First Gulf Bank
"Program went tremendously well. Feedback that we got from our colleagues were very positive reviews, even my CEO said it was awesome. Raj was amazing, he used our Banking terms to incorporate into the games so we were able to relate to the objectives of the programs better. Pls let him know he did a great job, my colleagues loved him. Venue was also good, weather was sunny and nice, there was not much running around involved so that was good news because most of my colleagues do not like strenuous activities. Overall, it was a great success. Thanks Claudine to you and your team."
---

BNY Mellon
"Very good session despite the early morning rain. Very engaging and all feedback was very positive. Colin did a very good job."
---

Rayco / Parker
"The overall Team Builidng was well organized, that aligned along our Company's values. All my colleagues were having fun, lot of interactive games and we all enjoyed through the programmes.
On behalf of the company, I would like to thank Mr Raj and his Team, and your Goodself for making this event a great Memorial Day for us ! Well Done !"
---

Avery Dennison
"The team-building was a big success. The people I spoke to enjoyed the activities, especially the Grand Prix as well as the "learnings" from the activities. Raj was good at drawing parallels from what we did and the business world."
---

MOE 13 schools
"Thank you very much for such a wonderfully coordinated, facilitated and humorous session yesterday. The lunch was also well-served by your young and enthusiastic group of facilitators.
We thoroughly enjoyed yesterday's teambuilding activities workshop. Our staff brought home wonderful memories of the event.
Thanks also for being so caring towards our elderly staff. Kudos for a job well done!"
---

EMAS
"The action/team program mirrored the behaviours that we wanted to build-in, hence, it was an effective team building, albeit too short for reflection and personal sharing."
---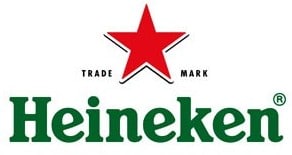 Heineken
"Last Thursday's session was good. It was a fruitful session for us. The activities were interesting and Colin has facilitated well, there was a good linkage between practical and theory. Overall, the feedback was good. Only point is if the theory can be shorten, to be more sharp and sweet. That will be perfect."
---

Marina Way Sands
"Considering that this was our first TB done with external trainers, I received many positive feedbacks such as: Fun, meaningful, Raj was good, very enjoyable, the race was the best, Raj was funny, they felt teamwork.
I would say that the event was very successful in energising the entire team. All the activities were deeply enjoyed and take away message was easy to understand and remember."
---

DMG MORI
"Yes, the program went well and we were blessed with good weather and all of us had a good time. Most of the colleagues like the racing car and in all, the event was not too tiring compared to the year before as the afternoon safari hunt was quite relaxing.
I must thank you, Raj, Colin and the team for the good coordination and organization. I really appreciate it.
We will definitely engage your service again for our future team building events."
---

Expat Insurance
"On behalf of all the team here at Expat Insurance:
I wanted to reach out to you to firstly thank you for your wonderfully inspiring Team Building session Active Team's conducted with 24 members of the Expat Insurance team here in Singapore yesterday on Sentosa Island. WOW, what a great location of a company team building event.
The 24 members of the Expat insurance Team experienced what I can only regard as one of the best Team Building Challenges I have been involved in, as a business professional.
The Active Teams' session was presented in a relaxed, yet focused and controlled environment.
Having the opportunity to mix and observe the CEO, Support Staff, Managers and Team Members, working together was impactful, and an Team Building experience I strongly suggest all businesses consider.
Every department came together yesterday, Management, Finance, HR, Sales Customer Retention and New Business teams, and Marketing. We all had a purpose. We all made a difference to the outcome of each challenge set. It was also great to have a new team leader for each of the challenges we participated in. Great Initiative guys!
Each activity allowed the team to get a little physical with each other, In a positive and connected way, and made us look at each other in a different light, a light that shone on the importance of each and every individual, and how important each and every team members has in his or her role, no matter what department or responsibility. You reminded us that it takes a unified consciousness to get a unified result. You reminded us to respect silent and the importance of listening to promote clear communication, Thank you Action team!
Thank you for reminding all of us at Expat Insurance of the importance each and every one of us has in building a successful business.
We had Managers being led by junior staff and our CEO was integrated, connected and always an essential part of the fabric of each and every exercise we endured. Colin from Action Team's leadership was inspirational. He droves us when we needed a push, and let the rope slacken when we were all on fire and buzzed to the rafters. He knew when to push our buttons!
The Team Building Activities we experienced at Action teams session all had a purpose and a business message. Each message was presented to the Expat Insurance Team as a unified whole.
We are a better team because of your guidance, your persistence and your smiles. And above all – thank you for your depth of expression, professionalism and enthusiasm you so openly shared with our team here at Expat Insurance."
---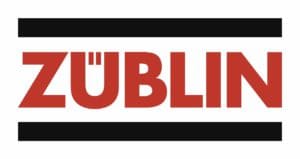 ED Zublin
"The teambuilding event was successful! Everybody had fun! I hope everyone has learned something from this activity.
Our Bosses were satisfied with the service of Action Teams, all activities are well organized!"
---
Swarovski
"Just a note to thank you and your great team for the wonderful session at Hotel Re on 15th May. Everyone had a good time and it was a memorable fun day.
I believe most of my colleagues will agree with me that whilst we got to know each other better, most importantly it is an enriching learning experience for all of us from
I believe most of my colleagues will agree with me that whilst we got to know each other better, most importantly it is an enriching learning experience for all of us from Swarovski.
Thank you again for organizing such a wonderful teambuilding event. I would have no hesitation in using your services again or recommending your company.
Raj, I guess the two words – Shit Happens are still stuck in some of us!"
---
GMP
"Thanks for making our Quarterly Teambuilding session so enjoyable and meaningful last Saturday! My HR director was truly impressed with the quality of games and the effort your team of facilitators made. Also, several of our staff did feedback that it was a refreshing session, different from previous games we've had. We really enjoyed ourselves!"
---
LVML
"Dear Claudine, we're back from Bintan. Pls help pass below message to Raj….
A big THANK YOU to Raj for giving us a great experience! His humour and professionalism is very much appreciated and we only have praises for him! We had a previous teambuilding in Bintan and it was nothing like Action Teams. Because we chose your company, everybody is happy with the organizing committee 😉 So Thank you again!"
---
NTUC
"The teambuilding held last week was a tremendous success! Our colleagues totally enjoyed themselves, and I received many positive feedback for the Corporate Grand Pix.
On behalf of the organising committee and our department, we sincerely thank you and Raj for making this teambuilding an unforgettable one. Raj was super engaging and helpful throughout the teambuilding.
I look forward to working with you again :)"
---
Holiday Inn
"The workshop went well. Feedback was positive, the activities were engaging and challenging at the same time. Some rated the session as one of the best they had. Raj did a great job ensuring the key messages were delivered."
---
Celgene
"We had a great day! Thanks to Colin for being such committed facilitator and keeping everyone engaged thru out the activities and most of all relating the activities to real life situation."
---
Coperion Pte. Ltd
"Thank you very much to you and your team for the organization of this team building event.
The feedback from my colleagues were great and they found Raj is a good facilitator. Many of my colleagues are looking forward for the next team building event."
---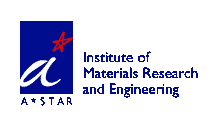 A- Star – Institute of Materials Research and Engineering
"We would like to take this opportunity to thank Raj for the job well done! In fact most feedback we received from the researchers were positive and some even commented that this is the best teambuilding they had attended so far! Raj did an excellent job in facilitating the games as well as during the de-briefing where he brought up many strong learning points! Kudos to him!"
---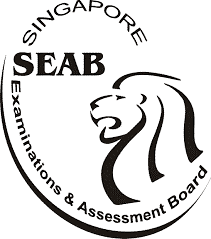 SEAB
"A big thank you from all of us at SEAB to your very able team of facilitators who really gave the entire organisation a morning of fun-filled activities. Raj and Colin were indeed wonderful to work with and they managed to rouse some very deskbound personalities among us into action. More importantly, I think it was not just all about fun. Action Teams also drove home the importance of teambuilding and bonding which made the activities purposeful. So on behalf of the organising committee, I would like to congratulate your team on a job well-done."
---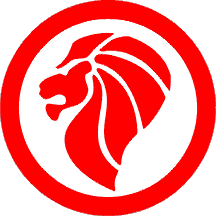 RSAF
"The Teambuilding Challenge last Fri was a huge success. Everyone had fun and our collective effort had paid off… Labrador Park was indeed a magnificent location and thankfully the weather was great for that afternoon. We are grateful for the coordination and execution by Raj, Colin and your team of facilitators. The event was carried out timely and seamlessly which was paid off with good reviews and feedback from our participants. Kudos to the professionalism and job well done by Action Teams. Thank you…"
---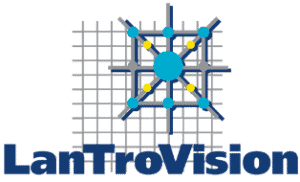 LanTroVision
"We would like to extend our appreciation to Action Teams especially Colin for making LanTroVision team building a memorable event. A very big thank you to Action Teams as the feedback we gather was above satisfactory."
---

Singapore Poly
"Thank you and your team for a job well done. Raj effectively brought across the messages that we hoped to convey to the participants through the interactive activities. We had fun and thank you for your professionalism!"
"Just wish to say a big thank you to your team. Raj is an excellent facilitator. He did a wonderful job and our director is very pleased with his knowledge and professionalism."
---

Far East Hospitality
"I just wanted to say a big "THANKS" to you and your team for our Amazing Hunt on Saturday. You and your team did a great job, everything was smooth sailing and well coordinated. I know that our DOSMs are looking to see how they can sell this idea to their corporate clients and they will definitely work with you when the time comes. I look forward to more opportunities like this with you and I'm already thinking ahead for next year."
---

Tanglin Trust School
"I just wanted to offer a big thank you for what you and your team did. They made the days very safe and were terrifically well organised, everyone enjoyed their time with you – I'm certainly very pleased we decided to work with Action Teams!"
---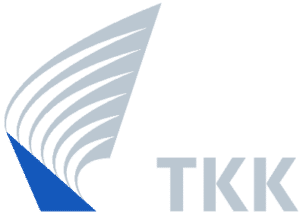 TKK
"I would like to thank Colin for doing a great job again for our company dinner 2012. He had been very focused and provided his assistance greatly in especially the lucky draw, to take note of the order of the prizes to give during the lucky draw as we had 50 over prizes to give out.
The games had been very well planned and organised and all our staff had thoroughly enjoyed the games. We managed to play all the games even though we had a long lucky draw. Colin had been a great emcee to host the night and made our staff not feel restricted but felt free to express themselves to have fun on the stage. I thank him and the team greatly for making the night a very enjoyable one. I would also like to thank you for giving me the quotation and details promptly though my request came in quite late.
We look forward to working with Action Teams again and wish your company greater success!"
---
KKR
"Over all Raj and team were really good. Everyone had a great time."
---