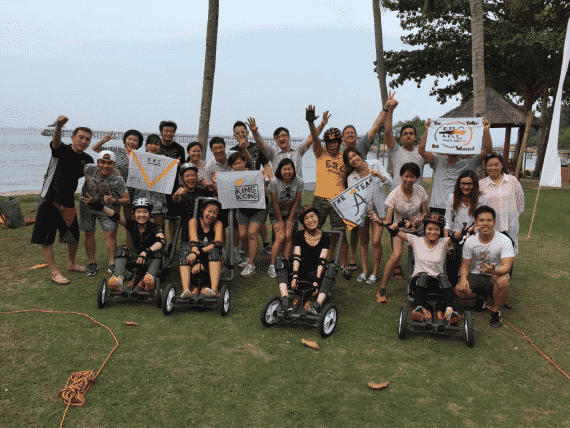 Since 1996, Action Teams Pte Ltd has led successful corporate team building activities resulting in experiences which change the way corporate teams face challenges and take advantage of opportunities. Action Teams specialises in Team Building Experiential Training Programs for outdoor team building and indoor team building in Singapore, Australia, China, Dubai, Hong Kong, Indonesia, Macau, Malaysia, Philippines, Thailand UAE and USA. Our experiential learning programs are designed to promote empathy, team spirit and a winning, participative culture, with elements of fun and interaction.
We help companies build stronger teams, improve decision making abilities, enhance customer service, resolve conflict, and aid companies in planning for and adapting to a continually changing future.
We help individuals and corporations develop new appreciation for collaboration through activities designed to focus on teamwork through specific problem-solving exercises that also evoke feelings of thought, anticipation, fear, anxiety, fun, happiness and laughter, while helping to break down barriers and build confidence.
COVID 19 – and the Changing World of Work
We've all learnt that life's big changes rarely give us advanced warning.
With this lesson, Action Teams' resilience and evolving nature overcame the odds and made possible a completely new and innovative fun array of team activities virtually.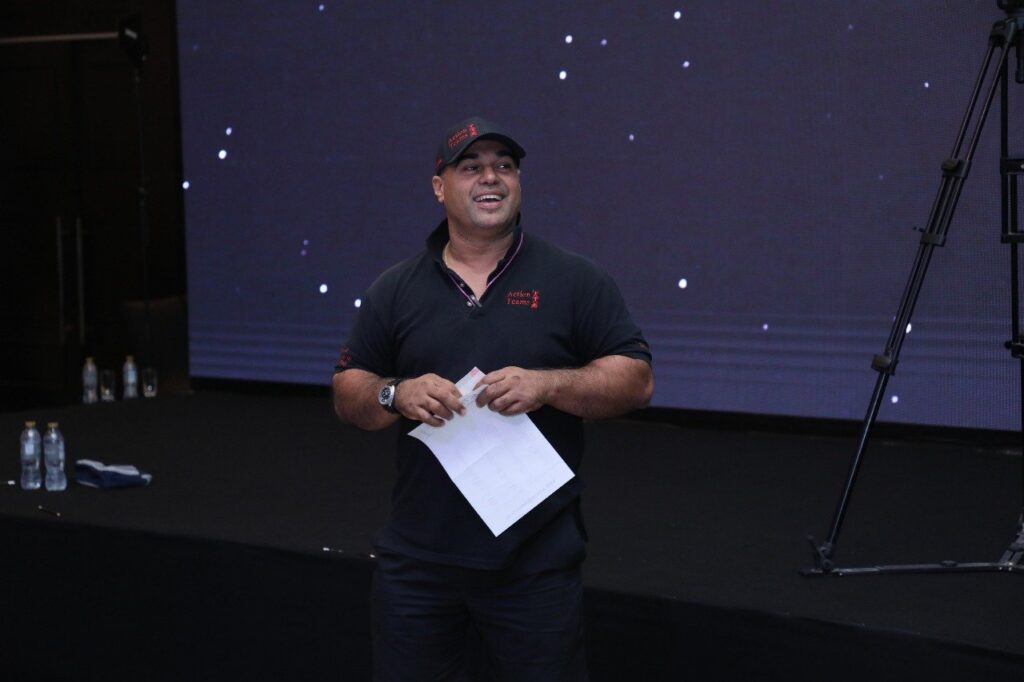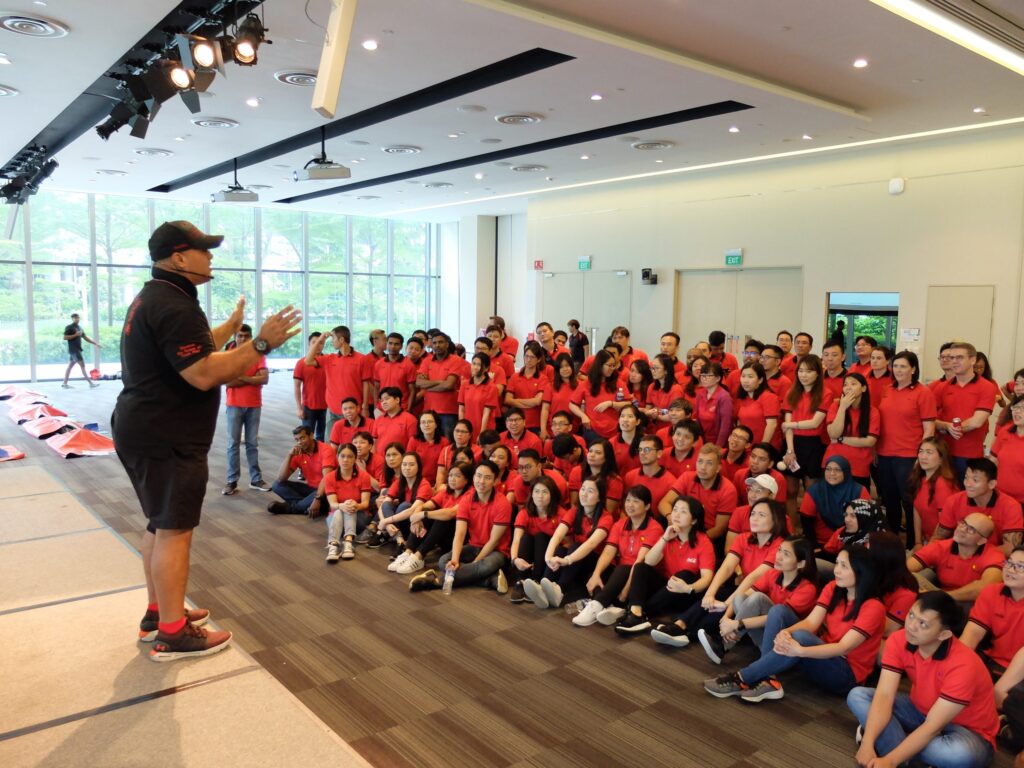 Raj has an immense depth of experience working with diverse groups from the community and corporate sectors incorporating teambuilding and leadership using specific games and learning techniques and not to mention, "fun" activities.
He was originally trained in the field of Sports Management and Psychology for several years in the late 80's. He had been managing health clubs and recreational programs for exclusive organisations such as the Singapore American Club and British Club as well as in luxury hotels like The Ritz Carlton, The Grand Hyatt and The Beaufort Sentosa.
Trained in USA & Australia and with his innovation and creativity, Raj has been designing and delivering team building development programs both indoors and outdoors for corporate organisations worldwide since 1996. 
He discovered his passion was connecting with individuals in these settings to encourage change and also developing motivation, passion and commitment within an organisation. 
He is also a trained DISC exponent (Certified Behavioral Consultant) and an outdoor enthusiast. 
He is passionate about team-building which is about growth, about choice, and about personal journeys. It's about making doors available to individuals and communities. Raj has had the honour and privilege of working and sharing his unique brand of learning with people of diverse cultures and levels with various corporate organisations, from multinational corporations, pharmaceutical and global financial institutions.
This initiative encompasses the developing of personal awareness, interpersonal and life skills, decision-making and leadership.
With the current COVID 19 situation, he was given a curve ball to design a program for the virtual platform. He kept the flow of the program similar to a physical team building program with objectives and learning but the activities have been modified to fit the virtual team playground.
Article from TTG MICE
Action Teams founder, Raj Sandhu recalled how 2020 had started off strongly, with the whole year booked out with programmes all over the world, but spiralled into despair in February as the pandemic hit and clients either cancelled or paused their plans.
What worries Sandhu most are companies freezing team building activities because of human resource disruptions.
He explained: "Some clients have had to let people go. Hence, they feel that this isn't a good time for teambuilding. But this is why now is a good time. If you are letting people go, the rest of the team will be worried. They will be wondering when it will be their turn."
Sandhu said some clients also mistakenly believe that as long as teams were communicating daily via instant communicating and messaging tools, there was no need for engagement. He warned of staff burnout, especially as remote employees feel their purpose at work was just to generate results and go at it alone.
Sandhu said some competition came from escape room games that provided no real takeaways to achieve business goals. Sandhu said professional team building providers are having a hard time competing, especially when clients are themselves unsure of what team building truly means.
"For some companies, going bowling together or sharing a seafood dinner counts as team building. Clients are comparing in-person experiential teambuilding programmes with such options. To many of them, virtual team building activities are perceived as just games, and therefore shouldn't cost much."
A Real Solution
Experienced team building providers say clients have little to worry about the effectiveness of virtual team building programmes, which are carefully designed to bring about similar results as a live engagement.
Full Article – https://www.ttgmice.com/2021/08/02/teams-under-challenge/