We have helped >5000 teams
achieve better results in the last 2 decades!
What does your team need?
For our Virtual Programs, you can be connected anywhere, from office or from home, locally or overseas. The flow of the program will be conducted similar to our In-Person Teambuilding Program with objectives and learning but the activities have been modified to fit the virtual team playground. 

Guide to Virtual Teambonding
Remote work has become a reality today. According to recent polls, around 74% of employees are preferring to work from home as the new norm. Therefore, indulging employees in virtual team building activities in Singapore has become vital for the companies.
But if virtual team bonding activities are poorly organised, these can represent issues in team dynamics. Below is a quick guide to help you make corporate team building events successful.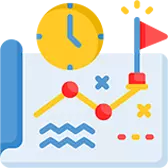 Plan every detail of your virtual teambonding activities and communicate the details to all participants. They will need to know what to prepare and what they can expect from their virtual team bonding activity. The well-informed employees are most likely to perform better and enjoy the activities during virtual team bonding Singapore.
Like in person outdoor teambuilding activity organised by professional team building agency Singapore, the participants of virtual team bonding events also need instruction so they can have a better team building activity experience.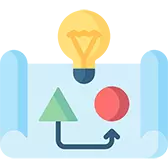 Preparation by
Organizing Committee
Several actions must be taken to ensure the team enjoys the corporate team bonding activities. 
Get the team excited about the virtual teambuilding. Communicate the objectives or reason for the virtual teambuilding Singapore. Work on a Theme. Also, add some reward and competitive elements to the activity for the team bonding Singapore.
Send teasers and invitation about the team bonding Singapore 2 – 3 weeks before the program. Send emails and remainder 1 week, two days, and one day before the teambuilding Singapore.
After the successful virtual indoor team building activities, touch on the key takeaways and collect feedback or conduct post-program surveys to know about your team's experience.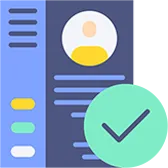 Participant
Accountability
For any event to be successful, team work is important. This is also required during the virtual team building in Singapore. All participants must switch on their video and actively engage and interact during the activity. This will ensure the success of the virtual indoor team building Singapore.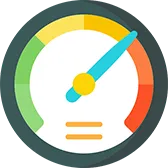 Unlike outdoor team bonding Singapore, virtual corporate team building activities depend highly on internet speed. Choose an online platform (like Zoom, MS TEAM, etc.) that works fine with a standard 4G connection or strong WiFi. Participants must have a good internet connection to make the virtual team bonding activity successful.
In the new digital world, conducting virtual team building activities is essential to make your team feel connected to each other. Organizing successful virtual corporate team building activities is a must. We hope the quick guide will help you arrange successful activities for virtual team bonding Singapore.
Action Teams Pte Ltd – Virtual Team Building Singapore, Corporate, Teambuilding, Indoor & Outdoor Team Building Activities