Action Teams is INNOVATION. We deliver TAILORED SOLUTION. We deliver ENGAGING teambuilding activities.
Ice Breakers and Energisers
Our Ice Breakers remove barriers in a non-intimidating fun atmosphere in corporate meetings and events
Experience sites and team challenges like never before!
Guide to Team Bonding & Teambuilding
Team building activities are important for the success of a business. The more people you engage and connect with to work towards a common goal, the better your chance of reaching that goal.  Work stress has become a reality today. According to recent polls, around 89% of employees prefer to work out after work as a form of relief or choose some other recreational activity. Therefore, indulging employees in team building activities in Singapore has become vital for the companies.
If your team does not feel united, they will eventually start pulling in different directions, and your plans will take a hit. We have team building ideas that can be done in a short amount of time with each other. But if team bonding activities are poorly organized, these can represent issues in team dynamics.
Having a team is a fantastic way to get the best out of each other. But what about making sure everyone is on the same page? While having a special talent or expertise can help, it cannot compensate for lack of communication or cohesion. Luckily, there are team building activities you can do with your team that will help them understand each other better and build stronger bonds.
Below is a quick look to help you make corporate team building events successful:
Planning
Preparation by Organizing Committee
Participants Accountability
Reap Benefits—Increase Communication Skills
Planning
Action Teams plan every detail of your team bonding activities and communicate the details to all participants. They will need to know what to prepare and what they can expect from their team bonding activity. Well-informed employees are most likely to perform better and enjoy the activities during team bonding in Singapore. Like outdoor teambuilding activities organized by professional team building agency in Singapore, the participants of team bonding events also need instruction to have a better team building activity experience.
Preparation by Organizing Committee
Participants Accountability
Reap Benefits—Increase Communication Skills
Teambuilding & Bonding Importance
Team building is a great way to improve your team's communication and cohesion. But what activities should you use? There are so many different team-building activities that it can be hard to know where to start. We will cover different types of team-building activities that you can do as a company or for individual projects or meetings. We will help you pick suitable activities for your team.
Corporate Grand Prix
Objective: Teamwork, with challenges by choice and planning, strengths and weaknesses, and clear communication.
'A' Mazing
Objective: Teamwork, building trust, collaboration and cross-functional between team members.
Pipeline Supply Chain
Objective: Building trust among team members, understanding individual strengths and weaknesses, communication and camaraderie.
The Market Leader In Teambuilding Activities in Singapore 2022
Are you looking for an easy to arrange, amazing experience for your team?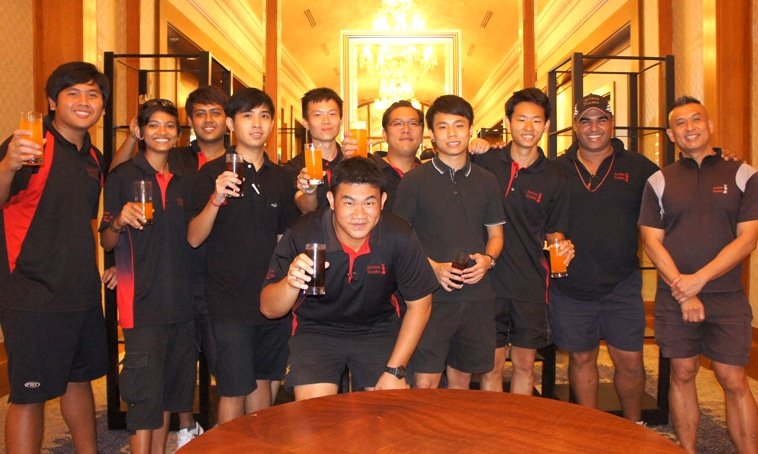 Send us an enquiry now. Our existing clients tell us that one of the reasons they pick us time and time again is that we are quick to respond and listen to your needs.
Ask for a free quote today!
Teambuilding & Team Bonding Singapore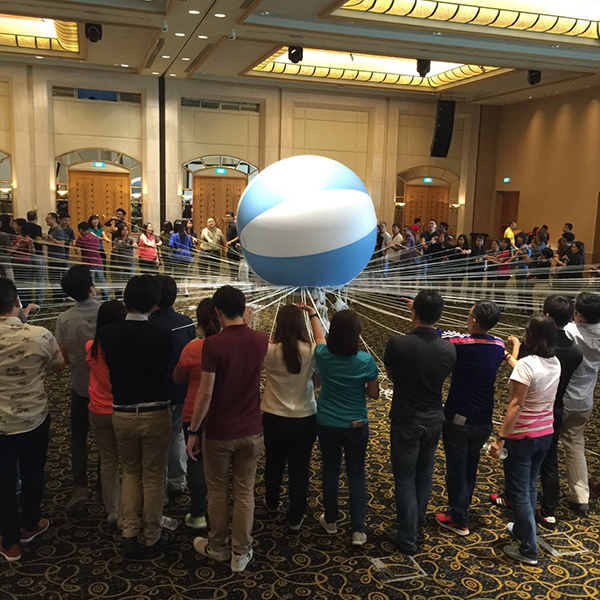 Action Teams is a company that is thoroughly dedicated to helping corporate firms benefit from intensive team building experiences that can foster growth and development for their enterprises. We have been actively associated with the process of teambuilding activities since 1996 that are so important in cultivating bonds among people working for a company. Corporate team building tasks lead to better bonds among people who work together, and this transforms the way the corporate teams deal with the challenges in work that they face on a day-to-day basis. They are also better able to make the most of the opportunities that come their way.
Unique Action Teams Advantage
At Action Teams, we have been delivering corporate team building tasks that can help your business achieve better productivity consistently. Corporate clients can use our experiential training programs to carry out team building programs that can be used for carrying out both indoor team building and outdoor team building activities. We offer team building services in various parts of the world. We use our unique experiential learning programs to facilitate the growth of team spirit among the team members. We have in-depth knowledge of team bonding and how to promote empathy between your office employees efficiently. We also know how to create a winning and participative culture within your office community, along with great interaction and fun.
Teambuilding Efforts—Essential Features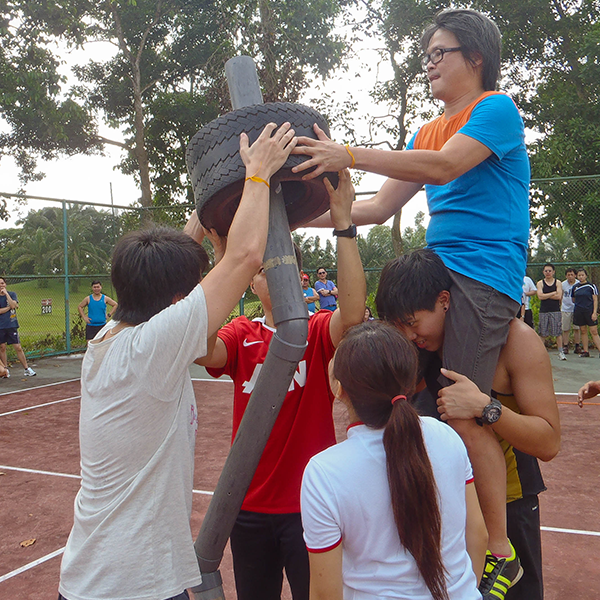 Over the years that we have been offering our corporate team building solutions, we have worked with numerous clients in the corporate world. We have enabled them to build better and stronger teams, enhance their decision-making abilities, boost the quality of customer service, get issues and conflicts resolved quickly and assist companies when they intend to plan for the future and adapt to the changing trends and ethics of work life. One of the things that make our teambuilding programs great is that we focus on helping people work together and develop intuitive problem-solving skills so they can break down the barriers in their interaction and cultivate confidence and a feel-good factor while they work with one another. This can help them to develop a strong appreciation for collaborative efforts.
Team Bonding—Riding Importance
In today's fast-paced world, teamwork is key to success in any industry, and when you work with a team, it is easy to feel like you are not on the same page. But when you have a good sense of who your teammates are, what they care about and how they communicate with each other, you can work together more effectively and make better decisions.
Team building activities are an essential part of employee training. They offer your team exposure to new skills. They are a great way to generate recognition by showing off unique talent. It is not just a fun activity to do with your co-workers, but it can also be a great way to build trust and improve communication. When you are on a team, certain things need to be done. You might have to work together as a team to solve problems or even get through the day. But there are also times when it is just lovely to hang out with your co-workers and relax.
Team bonding is all about connecting with others on an emotional level by doing things together that bring you joy or make you feel connected to something bigger than yourself. Team bonding is important for all teams and is especially important in the workplace. Team bonding also helps build trust between members of a group. When everyone knows each other's strengths and how they can help each other succeed, there is less room for misunderstandings or resentments between different groups within the organization or between groups outside of the organization.
Team bonding is essential to the success of a business. In fact, it is one of the most important aspects of running a company. The best way to get your team to bond is by having fun together. You can do this by playing games, going on outings, or doing something fun and exciting for everyone involved. You can also ensure that everyone has plenty of opportunities to interact with each other throughout the day—whether during lunchtime or at any other time during the workday.
By getting your employees involved in teambuilding activities together, you will create a more cohesive atmosphere within your company and help them feel like they are all part of something bigger than themselves–which will ultimately improve morale and productivity!
Here are some of the steps we follow when we create team bonding campaigns for your business: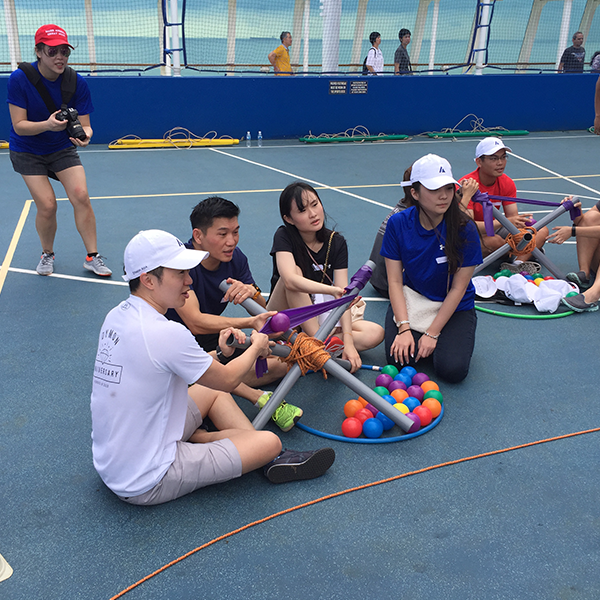 Every great action starts with careful planning, and corporate team building activities are no different. The first thing you need to do while carrying out team bonding is to plan all the minute details of the teambuilding activities and then relate them to the participants. They must have full knowledge in advance about the team bonding tasks that you want them to be a part of. In this way, they can also prepare for them if necessary. When your teams and employees know what they can expect from the team building activities, they can perform better in these team bonding activities. They are also most likely to enjoy these activities during the event. Just like other team building programs, it is also important that everyone taking part in the team bonding actions has all the related instructions to lead to a better team bonding experience for everyone involved
Organizing Committee Approach
Team building tasks can be as good as the efficiency of the organizing committee responsible for managing the tasks. The organizing committee needs to handle several tasks and responsibilities to make sure that the team of employees can really enjoy the team bonding tasks. One of the best ways to ensure proper participation of everyone is to get them excited and enthusiastic about the team bonding event. You should also inform them about the teambuilding activities' reasons, objectives, and goals. It is also important that you have a cohesive theme for the event. Additionally, you should also arrange for some rewards and similar elements so that they feel the urge to compete for the best prize.
A good way to prep everyone for the team bonding event is to send invitations and teasers from 2 to 3 weeks before. You can also send them emails and reminders a few days before the event. Once the team building event has been successfully conducted, you can then focus on the essential takeaways from it and carry out post-program surveys to have a better understanding of the experience that your team members had.
Measuring Accountability of Participants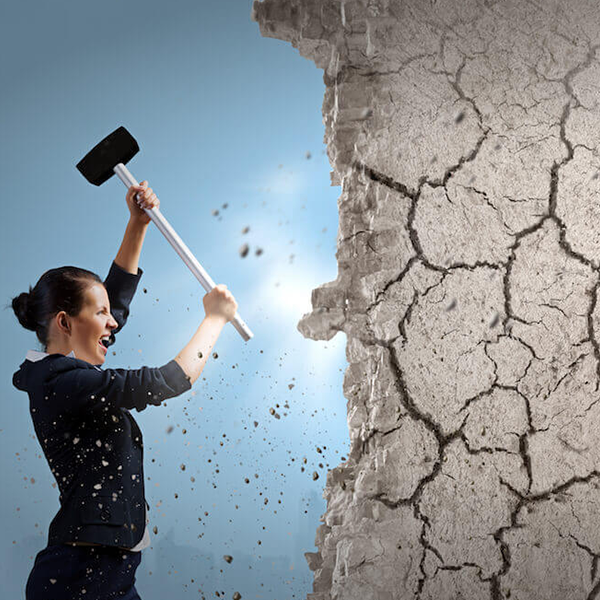 The whole idea behind teambuilding activity like this is to facilitate better levels of understanding and bonding between the people who work for you. This means that everyone should arrive right on time and work together to achieve a good level of bonding and friendship. Communication and accountability are the keys here, and the management's role is to ensure that such processes are carried out smoothly. Most team building programs are becoming the norm in Singapore as companies are trying to develop better ways to improve the productivity of their team members. So, if you need assistance with your team building goals, simply get in touch with us at Action Teams, and we will be able to help you out. Our years of experience in this sphere will help you develop ways to boost employee participation in teambuilding efforts that can immensely benefit your business.
We post stories related to Team building, Employee engagement, Company culture, Working in teams and the Future of work.
As the world limps back to normalcy after the Covid-19 pandemic, many organizations are still working in hybrid mode. Employees whose tasks and activities do
Read More »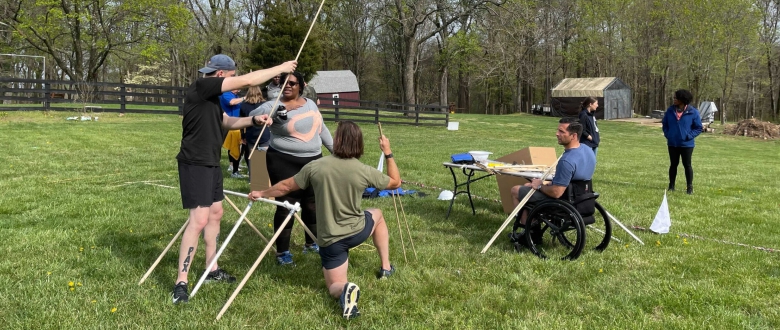 As more and more workers adapt to flexible work schedules, it is important how organizations are going to use the office to work together. One
Read More »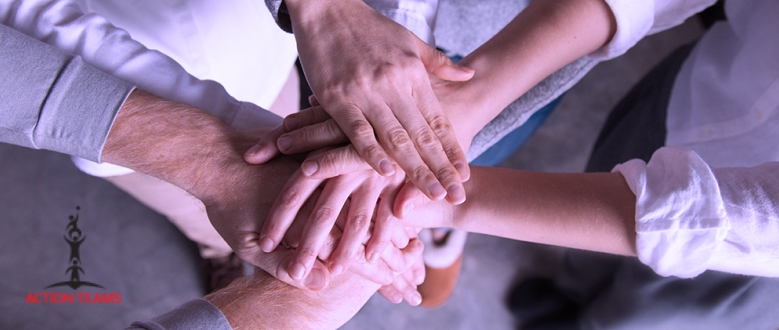 If you are looking for an expert to offer your company the best team building services, you are at the right place. After reading this
Read More »